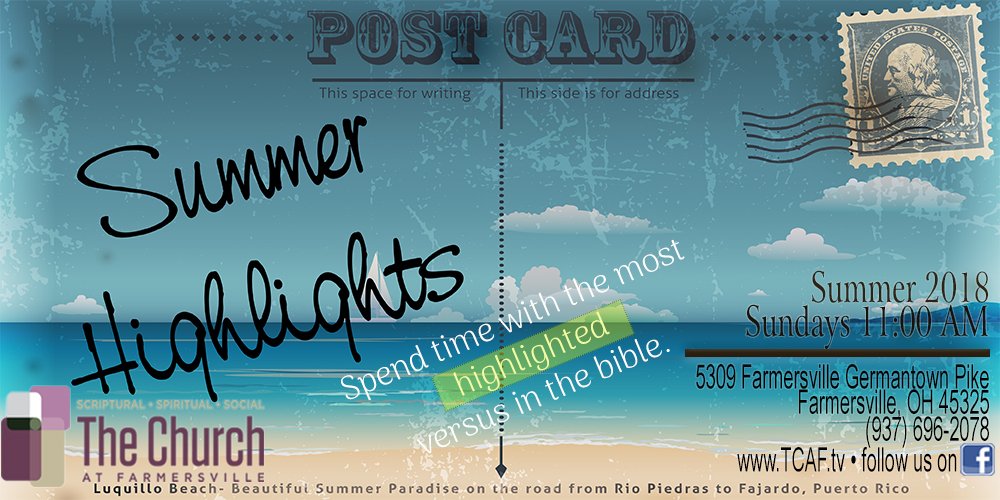 Outline for a sermon preached on August 19, 2018, as part of the Summer Highlights series entitled "Spiritual Fruit."
INTRODUCTION
KeKe or KooKoo?
When you are outside, you are not in control.
The challenge of ministry is not to get Christians in church but Christ in Christians.
Christians struggle because we are not Spirit controlled.
TEXT: Galatians 5:16-25.
OUTLINE
Works versus fruit.

Works are what we do.
Fruit is what God does.
Fruit naturally happens.

Fruit that proves.

How do you judge a tree?
Matthew 12:33.

Fruit medley.

Fruit not Fruits.
We do not seek the fruit.
We seek the Spirit.
Upward fruit.
Outward fruit.
Inward fruit.

How do I acquire the Spirit of God?

Accept Christ into your life.
Ask for more of Jesus.
Obey the Word and Spirit.

How many here need more fruit in your life?
CONCLUSION
PRAYER.