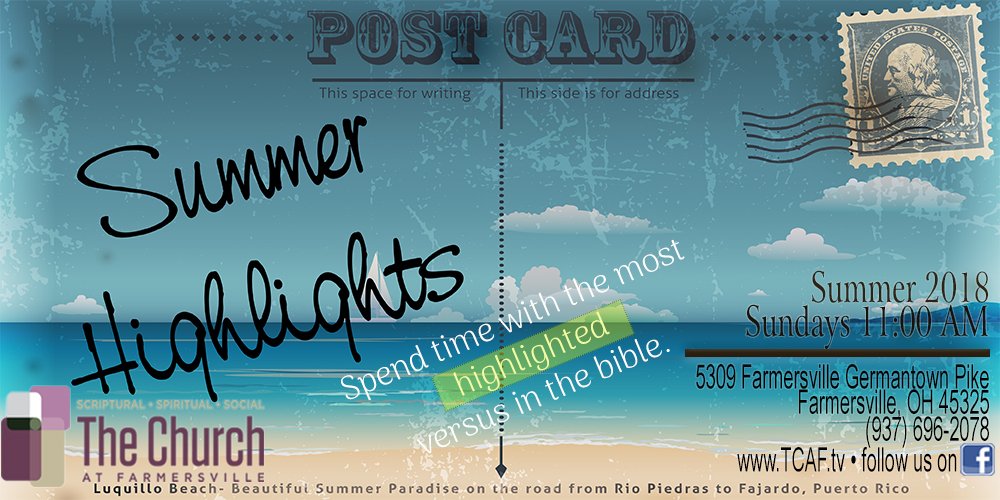 Outline for a sermon preached August 26, 2018, as part of the Summer Highlights series entitled "Lost and Found."
INTRODUCTION
Text: Luke 15:1-32.
Have you ever felt this story?
This story is about people.
This is a story for the lost.
OUTLINE
Owned.

You were made by God.
You are valuable to God.
This is why Satan wants you.

Lost.

Have you ever truly felt lost?
There is nothing worse than being lost in your soul.

Searched.

God does not look for you like a teenager.
Hope comes from knowing someone is looking for you.
The intensity of the search grows as a deadline gets closer.

Found.

Found is a beautiful word.
Found is being back in the arms of the one who loves you.

Restored.

God does not just bring you home.
God places you back in the family.
CONCLUSION
PRAYER.