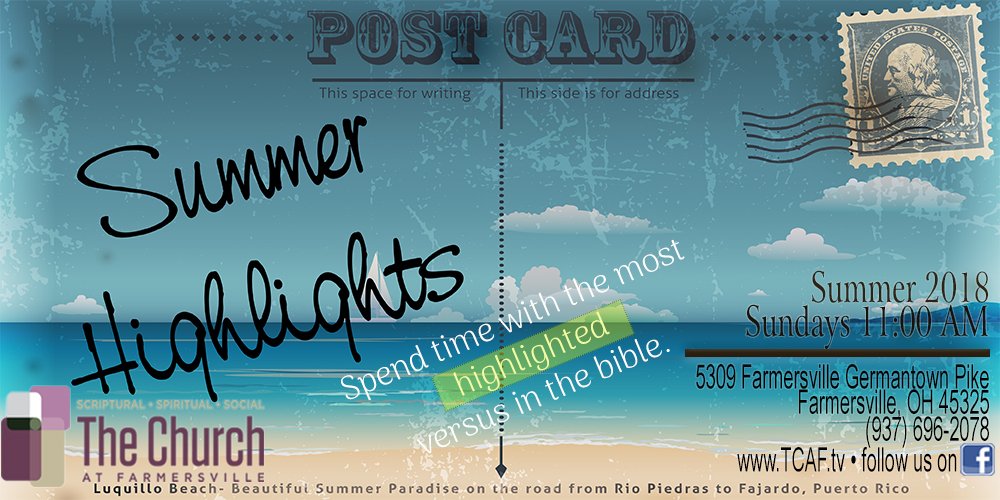 Outline for a sermon preached September 2, 2018, as part of the Summer Highlight Series entitled "Remember to Forget."
INTRODUCTION
TEXT: Lamentations 3:16-24.
Difficult days come to us all.
Somedays it even seems God is against us.
When stressed, the emotions take over the mind.
OUTLINE
Remember and forget.

I distinctly remember forgetting that.
If you can remember what God says, you can forget what Satan says.

Bent Soul.

A bent soul is when you give up on the inside.

Hope.

Hope is believing that things can be better tomorrow.
Our God holds tomorrow.

God endures.

Things pass. God remains.

Steadfast Love.

God loves us when we are unlovable.

Mercy.

God hurts with us when we are hurting.

Faithfulness.

God is with us when we feel alone.
CONCLUSION
PRAYER.